What is E-Rate? Is it Right for My School?
Author: Andy Clutter | Solutions Engineer
So, you may be wondering what exactly is E-Rate and how to benefit from it? E-Rate was created to level the playing field of education, specifically online education, and bring internet services to schools and libraries. It is a federal government program ran under the FCC (Federal Communications Commission) and is administered by the USAC (Universal Service Administrative Company) offering discounts for approved telecommunications access and connectivity services.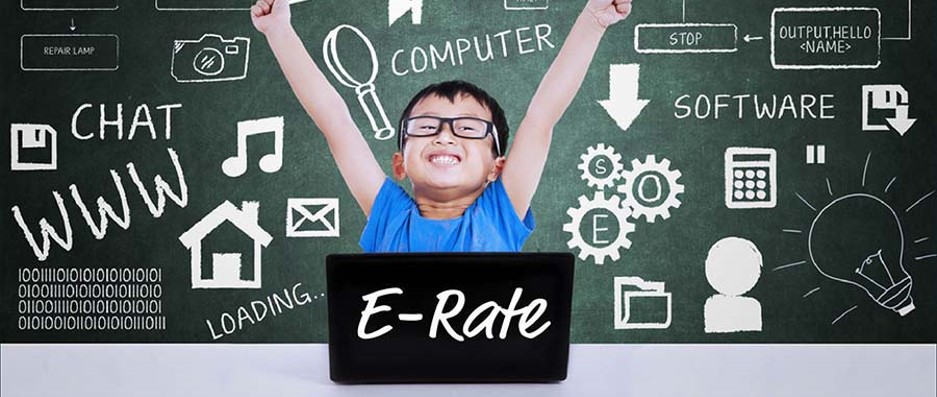 The goal is simple: to make telecommunications and information services more affordable for selected public K-12 schools, private non-profit schools, public libraries, school libraries, non-instructional facilities, and selected non-traditional educational facilities. Specific eligibility is determined by the FCC.
BullsEye Telecom has had this capability for a long time, and we have several clients who participate in the E-Rate program. With the recent pandemic every school in America had to move to online distance learning and E-Rate has made it not only possible to do so but easy as well for many of these schools. As the pandemic languished educators gained experience and expanded their learning programs increasing the educational opportunities available to their students. All this requires additional bandwidth capabilities along with technology. BullsEye provides services that truly make a difference in the way technology is delivered—all for a very competitive investment.
Within the E-Rate program there are essentially two main categories.
The first category deals with Data Transmission and anything relating to interconnectivity which includes internet access, MPLS, various circuit types etc. The second category deals with eligible broadband internet connections such as switching infrastructure, routing, racks, etc. BullsEye provides many different options ranging from fiber to cable to broadband to 4G connectivity and much more!
Numerous carrier partners across the nation have chosen BullsEye as their E-Rate provider and our footprint on this program is steadily growing. A key advantage BullsEye offers over other providers is proactive monitoring over every circuit that has a static IP. With this proactive monitoring we can launch automatic trouble tickets to begin the resolution process while other providers do not offer that same level of support for their clients. By doing this it gives BullsEye a competitive edge in problem solving, adding extra value to the program.
If you are considering E-Rate for your qualifying education institution, consider a provider that's much more than an Internet provider.
Click here to learn more about E-Rate and how BullsEye can help.